We pride ourselves in bringing hot water to our customers. Delivering hot water to our customers brings us one of the great satisfactions in our job. Whether it be upgrading our customers' existing hot water system with a bigger or more efficient hot water system or repairing an existing hot water unit to bring back hot water and restore happiness to our customers' household! The look on our happy customers' faces, reminds us why we do it!
We answered the call to David in Box Hill recently when his old Rheem storage unit of 20 years burst on him and left him with no hot water. However, David did not want to replace his unit with just any hot water unit and definitely not a like for like unit. David wanted instantaneous hot water. David chose the Rinnai Infiniity hot water unit to serve his house and its hot water requirements. However, with upgrading your system does in most situations require a level of pipe upgrade and will also require a power point to be installed as a direct power source. In this situation, David required his gas line to be upgraded to 20mm copper for approx 3m from under his house to the new unit. David was more than happy to pay for piping upgrades and for pipe alterations for his beautiful new hot water unit. With the new gas line installed and commissioned to Australian standards and some alteration to his existing hot and cold water lines we had his new unit installed in no time! David was wrapped with the new hot water unit and its speedy and warm delivery! He was also wrapped to see how much we enjoy what we do and the pride we took in our work.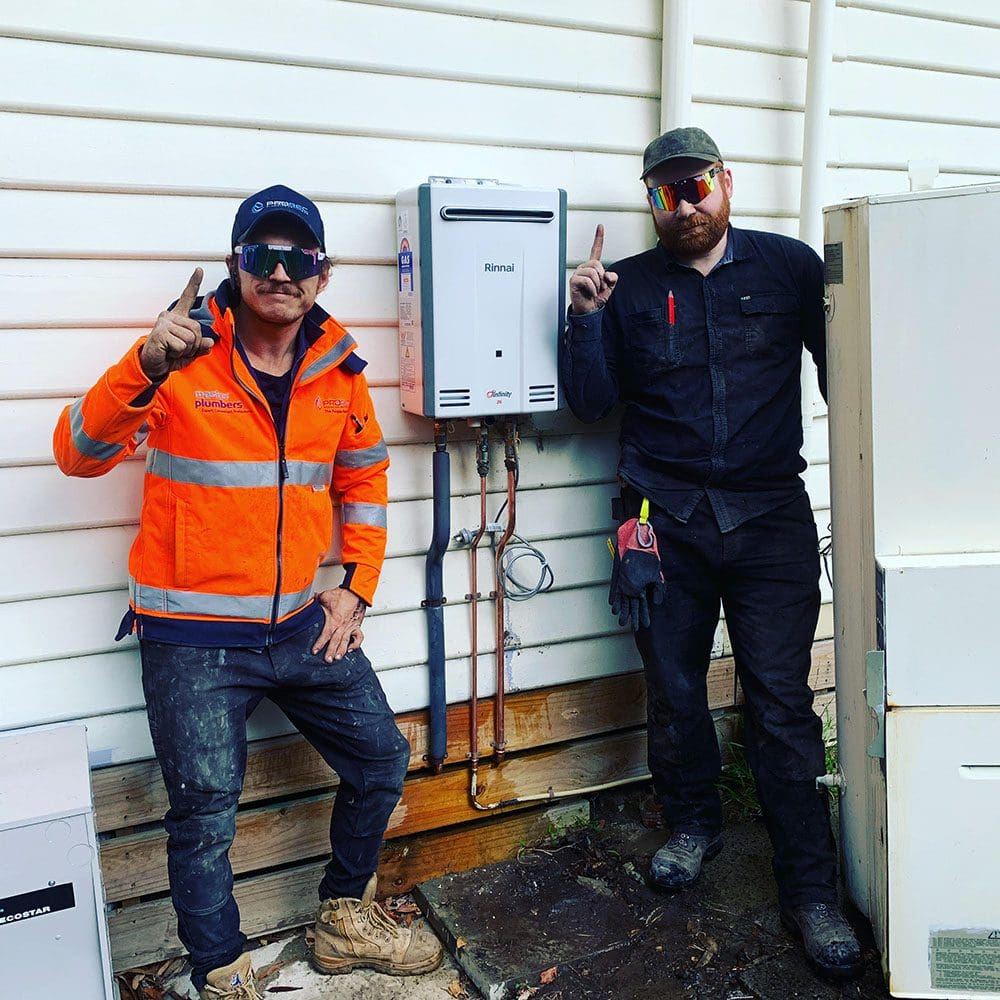 All hot water situations are slightly different and we can cater your install to meet your needs. One thing is guaranteed and its that we will treat your hot water situation like our own and give you the best and most trusted advice available. So when your hot water unit bursts or leaks why not upgrade or at least talk to your Prorec Plumbing experts today and get some trusted local hot water and plumbing advice. Hot water will be required to bring smiles to your home this winter.
Stay safe and stay warm legends,
Ricky and the Prorec Team